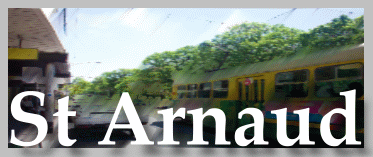 Cheap Budget Hotel accommodation South Yarra, Melbourne
Great Cheap Hotel Style
Accommodation in Melbourne
Local time & date
refresh…
Things to see and do in
Melbourne

St Arnaud,Melbourne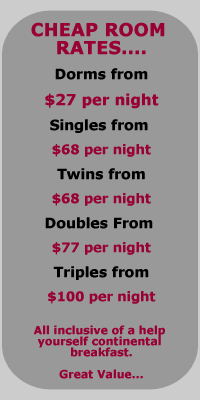 A Great Budget Hotel – Cheap Melbourne
Hotel Accommodation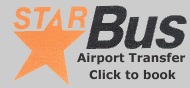 Click here to request
availability and rates
Cheap, Clean & Comfortable
Budget Hotel Accommodation Melbourne

Other Great travel Links
ST ARNAUD – it really is your home away from home – everyone says so!
Cheap hotel style accommodation in Melbourne for the budget conscious traveller…
Our aim is to provide the most homely, cheap, clean and comfortable budget hotel style accommodation in Melbourne.
Our large historic mansion built in the late 1800's where we offer cheap homely accommodation in a cracking location right next to the Melbourne Botanical Gardens and all that Chic South Yarra has to offer. All rooms are serviced daily with fresh towels and a great continental breakfast is included in every price, available from 7am 'til 11am. Feel free to chill out in the garden, catch a video or some cable TV plus you're very welcome to use our lovely kitchen should you want to make your own snacks plus enjoy our 24 hour free hot chocolate, tea and espresso coffee…
Our friendly staff are always on hand to help you with directions and suggestions for things to do in and around Melbourne.
It's our opinion and that of our guests, that we have a fantastic location just on the southern side of the city, in the heart of South Yarra, which is home to the beautiful Botanical Gardens (see photos) and many more famous attractions. You can walk through the park and along the Yarra river to get into the city or you could just hop on the tram which runs outside our door. There are plenty of bars and cafes locally as well as shopping and dining to cater for every budget along Melbourne's famous Toorak Rd, Chapel Street and Bridge Rd's big brand factory outlets – and seeing we offer cheap hotel accommodation you should have money left in your budget to enjoy many of the local cafes and restaurants.The number 8 tram runs along our street (and also through Melbourne's CBD) so everything is only a short ride away – St Kilda's fashionable restaurants and beaches, the city, the Melbourne Cricket Ground and Albert Park – home of the Melbourne Grand Prix. All trams and trains are within walking distance .
We have over fifty rooms which vary in size from small budget singles to large double rooms with balconies each well equipped with a colour TV, fridge, microwave, kettle, heater, wardrobe, dressing table and, most importantly, a comfortable bed. None of our rooms have en-suite bathrooms but there are plenty of bathrooms located close by in each corridor.
At St Arnaud, despite our continuous references to cheap hotel accommodation, we do have very high standards so all rooms come individually furnished with all bedding, are very clean and homely complete with fresh linen and towels.
We have a fully equipped farmhouse style communal kitchen and provide free tea & espresso coffee anytime. In the morning we supply a help yourself – eat as much as you like – continental breakfast of 5 cereals, fruit, orange juice, preserves and toast – all included in the price! You are welcome to use our kitchen and cook for yourself just as long as you are willing to clean up! There's also a large dining room with three fast Internet computers and a large video/DVD selection in the cozy TV room.
We also offer cheap nightly accommodation to backpackers, 4 bed dorms or your own double/twin/triple room – why stay at a hostel or hotel when we offer the best value budget hotel accommodation in the very best area of Melbourne!
So, why not give us a call for the best cheap hotel accommodation rates in Melbourne…